Dr. Tamburro was appointed to the dermatology department at the Cleveland Clinic, in Cleveland, Ohio. Her special interests include; pediatric dermatology, laser therapy, vascular birthmarks, port-wine stains, and hemangiomas. Dr. Tamburro has been published in multiple medical journals, and in 2012 & 2014 she was presented with the Patient's Choice Award and the Compassionate Doctor Recognition Award.
She is a member of the elite team of physicians that create the Vascular Anomalies Clinic (VAC) team at the Cleveland Clinic in Cleveland, Ohio. The team of specialists within this unique program understand the frustration that thousands of patients and their families have experienced with the limited availability of dedicated medical centers that specifically deal with vascular anomalies.
Specialists from several departments, including dermatology, radiology, reconstructive surgery, genetics, pathology, hematology, ophthalmology and orthopaedics work together to appropriately diagnose and treat vascular anomalies.
The team meets regularly for case-discussions regarding patients, as well as to discuss ongoing matters related to vascular anomalies. Through ongoing research activities, these physicians are working to significantly contribute to scientific literature and explore more effective means of diagnostic tools and alternative treatment options.
Dr. Tamburro's Education & Fellowships include:
Residency – Medical College of Wisconsin Clinics
Pediatric Dermatology
Milwaukee, WI USA
Residency – Grandview Hospital and Medical Center
Dermatology
Dayton, OH USA
Internship – Grandview Hospital and Medical Center
Rotating
Dayton, OH USA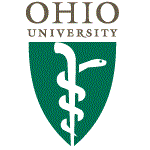 Medical School – Ohio University College of Osteopathic Medicine
Athens, OH USA
Undergraduate – Bowling Green State University
Bowling Green, OH USA